Welcome. Or "Fàilte" as we sometimes say in these parts. This is the story of Uisge Source whisky water, three waters remarkable for their magical properties. So, let's start at the beginning.
We all know adding a few drops of water opens up a whisky, revealing the distinctive aromas and complex flavours. But, for the true devotee, is any old water really good enough to share a glass with as fine a spirit as single malt?
Surely it stands to reason that the best water to use is the water from the same region as the whisky? Using water with similar properties will retain the whisky's true and original character.
Which is why we embarked on our quest for the most natural waters to complement the malts of Islay, Highland and Speyside. Here they are. Three pure, clear spring waters, drawn by hand from private sources and bottled for the pleasure of whisky aficionados the world over.
Uisge Source waters reflect the types of waters typically used in the different whisky regions of Scotland.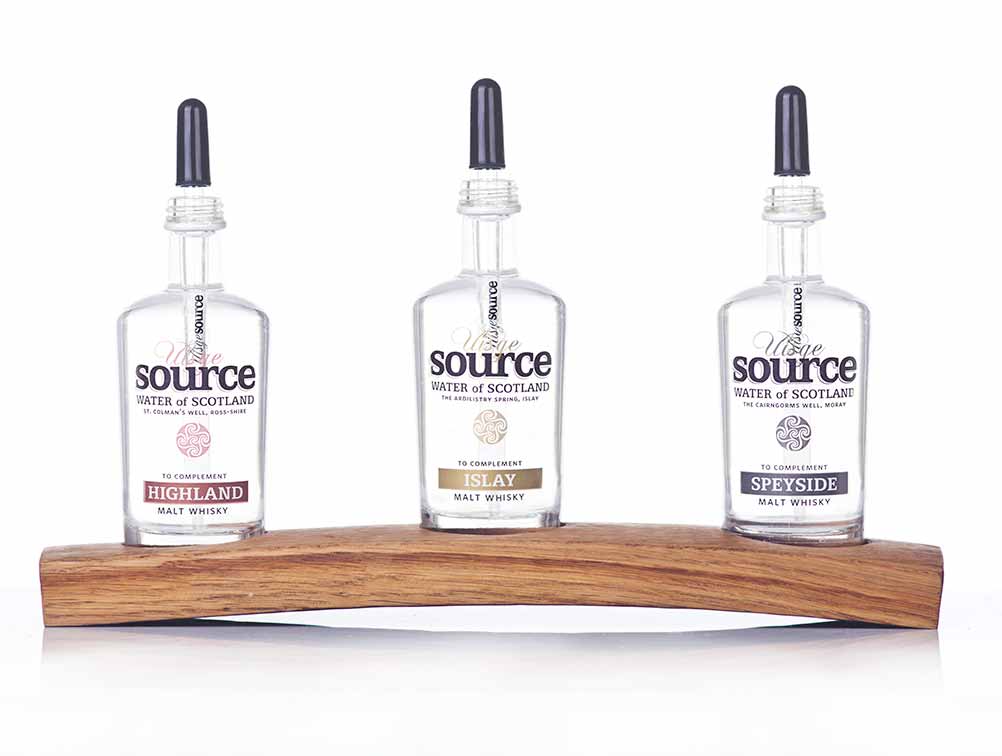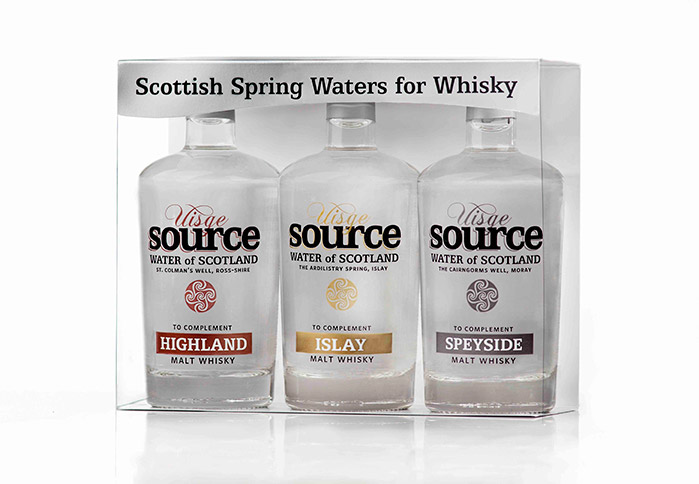 Click to download our whisky water brochure: